About Us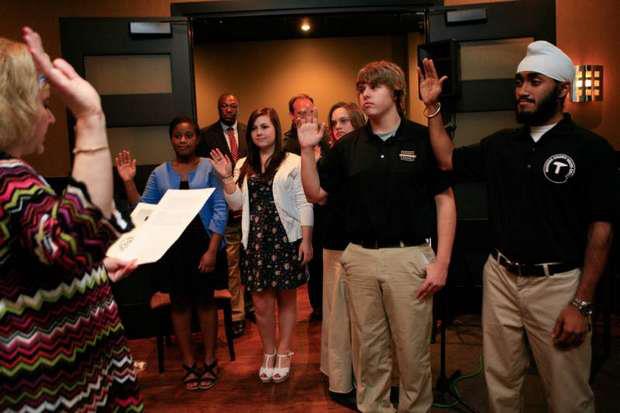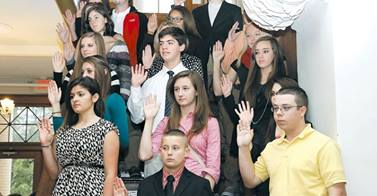 Accountability, Competency, Community
Teenagers who volunteer to sit on the Youth Court decide the sentence for other teens who admitted to committing an offense.  These teen volunteers base their sentence on the principles of Restorative Justice:
The teenager learns that bad decisions affect many people and that you have to take responsibility for your actions through personal Accountability.
The teen who caused the harm learns how to make better decisions, enhancing Competency.
If a teen has a good relationship with her community, she will not act out against it. By connecting or reconnecting the youth to his community, you build a relationship that reduces the likelihood of acting out against the Community.
Changing Lives
For the youth who volunteer, Youth Courts inform and educate young people about the role of law in our democracy and about their role as active citizens. Volunteers learn about court procedures, sentencing options, trial techniques, structure of the justice system, the meaning of justice and relationships between rights and responsibilities.
Young people who are equipped with knowledge of the law and how it works within the judicial system are inclined to have a better understanding of their connection to the American system of justice. The youth feel that they are participants not potential victims.
Executive Director Denise Bentley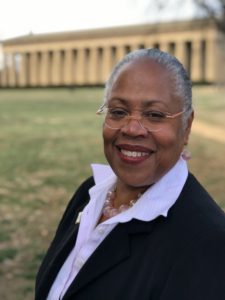 Denise works with the Tennessee Legal Community Foundation to establish local youth court programs across the state. These programs have proven successful in many areas and she is excited to be a part of the development of this program in Tennessee.
A native of Nashville, Ms. Bentley holds a bachelor's degree from Fisk University and a Juris Doctorate from Vanderbilt University School of Law.
Ms. Bentley is the Executive Director of Tennessee Youth Courts, Inc. (TYC), a nonprofit that focuses on juvenile delinquency prevention and intervention. Before coming to TYC, Ms. Bentley was the program director for the Tennessee Youth Court Program, a teen-driven juvenile delinquency prevention/intervention diversion program based on restorative justice. Youth courts have been an initiative of the Tennessee Bar Association (TBA) for over 15 years. Under Bentley's direction, the program has gone from nine programs in nine counties to twenty-one programs in eighteen counties.
Ms. Bentley came to the Tennessee Bar Association from Metropolitan Nashville Public Schools (MNPS). As the violence prevention coordinator for MNPS, Bentley's duties included:
The administration of the Tennessee Safe Schools grant, approximately $300,000/yr for 7 years.
Researching and making recommendations for violence prevention programs K-12,
Implementation and accountability for program fidelity.
Oversight, training and hiring recommendations for approximately 200 school Campus Supervisor (monitors) and In-school Suspension personnel.
Training of School Security staff.
While at MNPS, Bentley became a certified Olweus Bullying Prevention trainer. Preceding her tenure at MNPS, Ms. Bentley was the project director for the Mills Corporation's Nashville Jobs Partnership. The Nashville Jobs Partnership was a welfare-to-work initiative of the Mills Corporation coordinated with the construction of Opry Mills Shopping Center.
After law school, Ms. Bentley served in a judicial clerkship with the Hon. Matthew J. Sweeney, III, and later became a member of the faculty of the University of Tennessee Knoxville College of Business Administration.